NetBox Cloud Pricing Plans and FAQ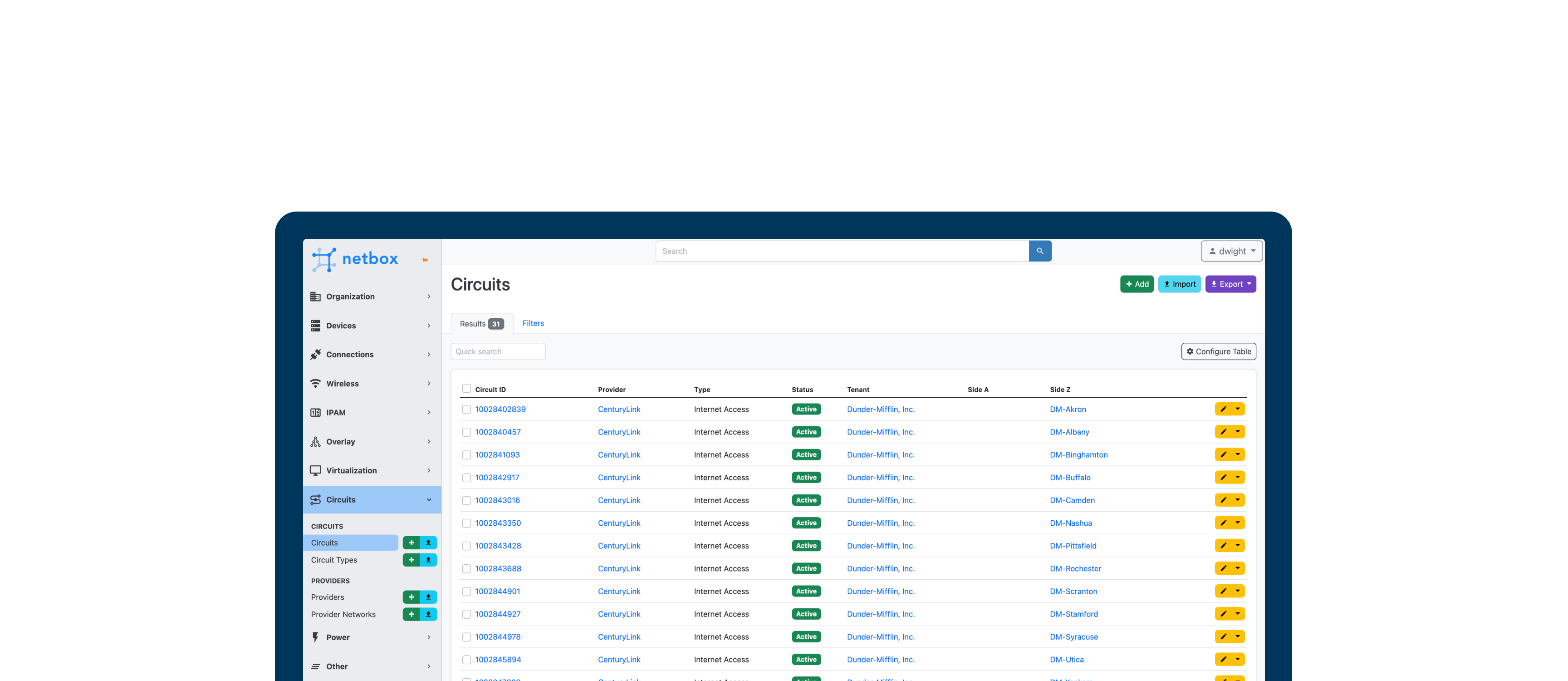 Enterprise Features
Add these Enterprise features a la carte to your Standard subscription.
Update Windows
Don't want to move to the latest and greatest just as soon as it comes out? Update Windows let you upgrade on your schedule.
SAML/Configurable SSO
Using a specialized SSO provider or need to configure a custom SSO setup? Configurable SSO let's you custom configure your SSO so it's just right.
Custom Connectivity
Many companies need to connect to SaaS applications over a secure connection. Private API Access lets you do just that.
Cross-Region Failover
Can't afford any Network Automation downtime? Do you require specific region affinity for data regulations or performance? Set up custom Cross Region Failover to ensure NetBox Cloud is always available – no matter what happens.
Flexible Backup Options
Need to know that your NetBox Cloud instance is backed up at specific times or at a custom frequency? Work with the NetBox Cloud team to tailor your backups to your compliance and risk management needs.
Custom Domains
If you have highly structured internal domain requirements or extensive zero-trust architectures and require custom, fully qualified domain names with hosted certificates, NetBox Cloud can fit within your topology.
Global Deployment Regions
If you have specific data locality or latency requirements for your NetBox Cloud instance, you can choose a Global Deployment Region of your choice.
Enhanced Support
Need the ability to speak to someone about your NetBox Cloud instance immediately? Enhanced Support provides options like Key Account Managers and dedicated Slack channels.
Performance Tuning
Need to hit a specific SLA for your Network Automation integrations? Work with the team to tune your NetBox Cloud instance to your specific needs.